Can you LEAD a TEAM with High Energy and GROW a business? Does everyone you know describe you as a positive, reliable, professional, motivated, respectful, trustworthy and grateful person?

We are looking for a WORLD CLASS Assistant Manager in Northern Virginia area with a previous proven success record in management, customer service and business growth who:
Has previous management experience and a measured ability to grow a business in a competitive market.
Is a problem solver with a strong drive to do whatever it takes to get the job done.
Has successful supervising, developing and mentoring of others in their professional development.
Enjoys working with and assisting people with their needs and concerns.
As the Assistant Manager at SwimKids you will have a safety first mentality. You will be a world class role model that has a super friendly, happy and positive attitude. Everyone will describe you as an amazing team player, who is always learning, has a growth mindset and is a focused problem solver. In this role, you will assist with all things concerning the safety of our swimmers, parents, staff, and pool. As the Assistant Manager you will be in charge of troubleshooting and keeping our facility and pump room at a world class level, and will assist with staff recruiting, hiring, training, and accountability. Your energy level will be infectious and you will ensure that every swimmer, parent and staff member feels Wowed by our program and working with YOU! You will foster excellent relationships through communication and servant leadership and learn all administrative tasks needed by the GM (QC reports, running numbers, customer account management, etc). You will be continuously learning new things and the the ins and outs of what makes SwimKids the best place to work!!
The Assistant Manager also assists in driving key metrics of their site by increasing enrollment, streamlining costs, and retaining customers and staff. You will work closely with the General Manager, Regional Manager and other SwimKids Managers to ensure the swim school is consistently meeting the company's financial goals while delivering on the objectives of the strategic plan.
Why choose SwimKids?
Drowning is the LEADING CAUSE of unintentional death for children under the age of five. Kids who take swim lessons are 88% less likely to drown!! YOU are helping children learn the life-saving skill of swimming!
SwimKids Swim School is a Washington Post TOP Workplace with award winning programs and an amazing culture — we are looking for natural leaders to assist in successfully running one of our key sites! We have a fun and rewarding work environment with a great atmosphere for someone who is passionate about leading teams and businesses.
We are a growing company and have many opportunities for great people to continue to grow in their careers.
A swimming background is not required. The position will start at a competitive salary depending on experience. This is a full-time, salary position that requires afternoon/evening and weekend shifts. We have three locations, Woodbridge, Gainesville, and Leesburg. Candidate must be willing to accept a position in the location they are needed.
Responsibilities:
The most important aspect of this job is to make sure SwimKids consistently delivers the SwimKids mission: Providing the best lessons experience for swimmers, parents and staff.
Assist general manager in leading business growth through collaboration and accountability to the SwimKids Corporate team on implementing the strategic plan.
Analyze past and current performance and recommend objectives to improve productivity and profitability.
Assist in increasing SwimKids' presence in the community by developing positive community relationships.
Drive a World Class culture and assure each and every team member is working together to achieve the company's goals.
Foster excellent relationships with our client base through communication and servant leadership with our SwimKids families.
Ensure the swim school meets or exceeds SwimKids standards of excellence as it relates to our facility, customer service and lesson quality.
Qualifications:
Ability to understand and assist in driving the Key Metrics of the business (enrollments, retention & profitability)
At least 2 years of successful management experience mentoring and developing people.
Experience leading a team of four or more
Strong time management and communication skills
Ability to drive a World Class Culture of Safety, Fun, Teamwork, and Accountability
Ability to collaborate with, receive and implement feedback from management
Ability to display Grace Under Fire in all situations
Benefits:
Fun team atmosphere
Competitive pay and PTO
Health insurance and benefits
Employee discounts/swim lessons
Learn more about our Interview Process:

We had the opportunity to participate in a CNBC television show called The Job Interview.  If you are interested to learn more about our company and how we interview, check it out! Here is a link that gives you a sneak peek:
https://www.cnbc.com/video/2017/11/16/cnbc-the-job-interview-swimkids-is-seeking-an-energetic-and-organized-assistant-manager.html
Compensation: $35,000.00 – $55,000.00 per year
We are an equal opportunity employer and all qualified applicants will receive consideration for employment without regard to race, color, religion, sex, national origin, disability status, protected veteran status, or any other characteristic protected by law.
Apply to be an Assistant Manager
We've been teaching kids to LOVE swimming since 1997!
Our employees: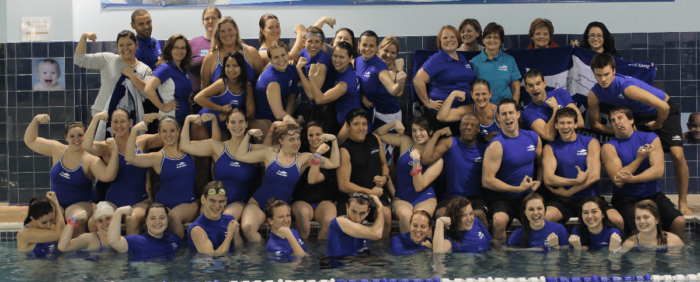 Help provide children with the lifesaving skill of swimming
Receive amazing mentorship with managers that care about them
Make friends that last a lifetime
Work in an incredibly supportive community
Are involved in a positive workplace culture of like-minded people
Have opportunities to set goals and have accountability partners
LOVE THEIR JOBS!
SwimKids has a large staff of certified swim instructors and managers who are hand picked because of their ability to connect and work with children! We then teach them to teach the SwimKids way, using SwimKids progressions that break down complex strokes to an easy-to-learn progression.