Join Our Water World in Woodbridge, Virginia!!
SwimKids' state-of-the-art facility is located in Woodbridge in Potomac Festival! Potomac Festival is just 1 minute off I-95 and is across the street from Potomac Mills Mall. In the shopping center, SwimKids is located next to Staples.
This 10,200 square foot state-of-the-art facility has an innovative and customized design for teaching kids and making families welcome. Special features of the facility include:
3 lane 25 yard competitive pool with starting blocks
Learn-to-swim pool with a built-in tot dock for baby swim lessons, several teaching areas for children swim lessons, shallow depths from 2 1/2 – 4 feet so kids of all ages can touch the bottom, and warm 88 degree water year-round!
Armed with the latest technology, the pool features a UV (ultraviolet) disinfection system, in addition to the traditional chlorine, and a chemical controller so that the pool can be maintained over the internet … how cool is that?
Parents and families of swimmers will be comfortable in the temperature controlled viewing area, complete with comfortable chairs, tables, and a children's area with toys for the siblings.

Family changing rooms with individual changing stalls

10 foot glass walls encapsulate the pool, so a good view of ongoing classes is to be found throughout the parent viewing area.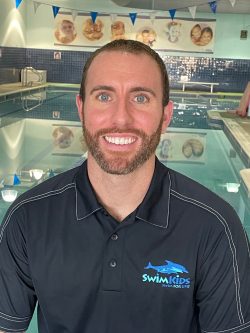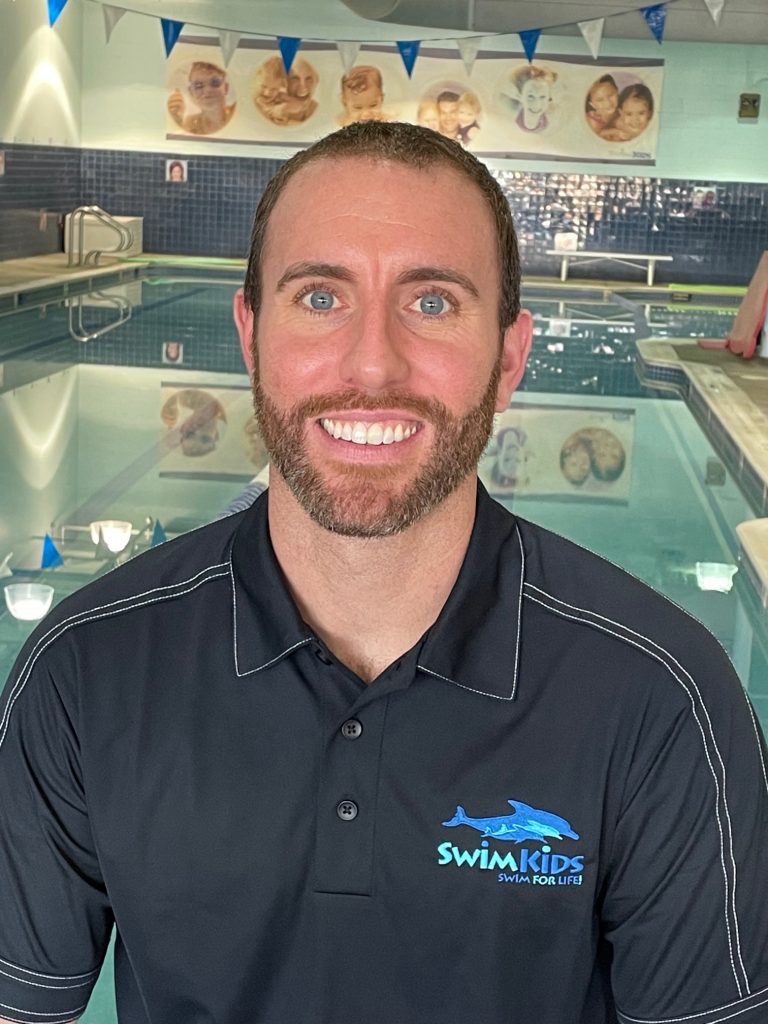 Kevin Walton
General Manager of Woodbridge, Springfield & Fredericksburg
What do you enjoy most about SwimKids?
Getting to be playful with babies, and seeing their happy faces.
Fun Fact…
I have completed an Ironman.