Make a splash in Leesburg, Virginia!!
SwimKids' Swim School teaches swim lessons in Leesburg, Virginia at the Marketplace at Potomac Station.  This location is positioned off Route 7 and is convenient to Leesburg, Lansdowne, Brambleton, Ashburn, and Sterling.
Our state-of-the-art facility has innovative and customized designs for teaching kids swim lessons and making families welcome. The pool features a built-in tot dock for baby swim lessons, several teaching areas for children, shallow depths from 2.5 – 4 feet so kids of all ages can touch the bottom, and warm 88 degree water year-round! Armed with the latest technology, the pools feature UV (ultraviolet) disinfection, in addition to the traditional chlorine.
Parents and families of swimmers will be comfortable in the temperature controlled viewing area, complete with comfortable chairs, tables, and a childrens' area with toys for the siblings. Glass walls encapsulate the pool, so a good view of ongoing classes can be enjoyed throughout the parent viewing area.
Enroll Today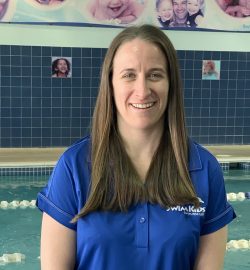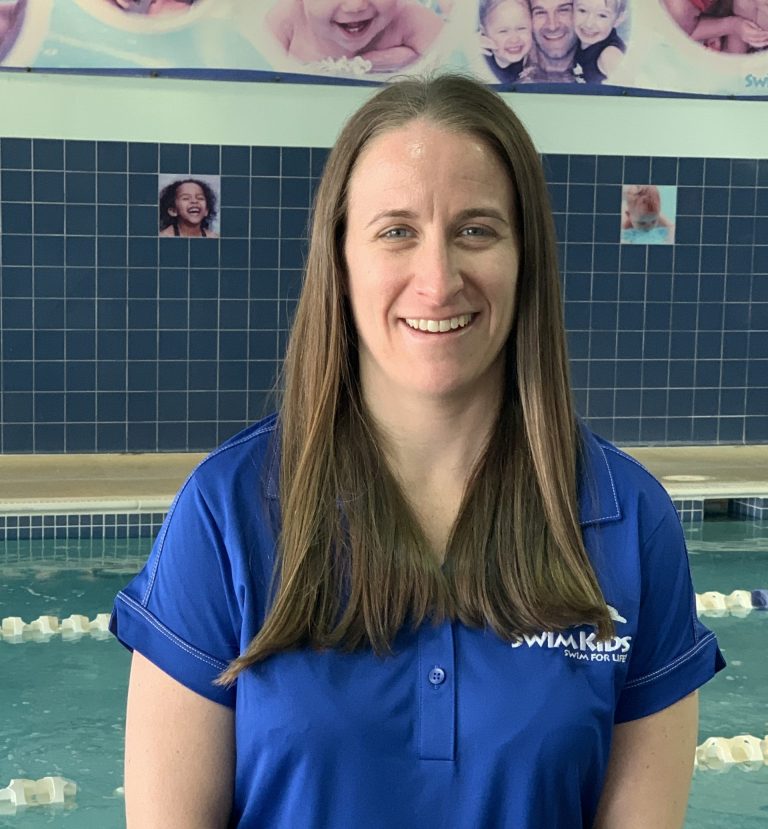 Christina Kinney
General Manager, Leesburg
What do you enjoy most about SwimKids?
I love coaching and teaching people how to swim! Learning how to swim is such an important part of life. I love building relationships with families and children week after week!
Fun Fact
I've swam with all sorts of marine life creatures like Dolphins, Sea Turtles, Sharks, Stingrays, Whales, & Seals just to name a few!!!